Quality and Service to our
KORE
Kore Mart is your one-stop source for all your foundry supply needs. We provide access to more than just products. Our experienced team is prepared to solve your logistics concerns, your casting defect issues, and all of your supply issues as quickly and economically as possible.
About Kore Mart
Kore Mart has been meeting and exceeding expectations since 1981. We manufacture and tailor our products to fit unique customer needs at our 100,000-square foot facility. Our team consists of technical experts capable of solving defects, even those not related to our products. Here are some additional reasons to choose us:
We're the only foundry supplier to recycle core sand and foundry moldings
We control shipping with an in-house set-up that includes delivery with our own trucks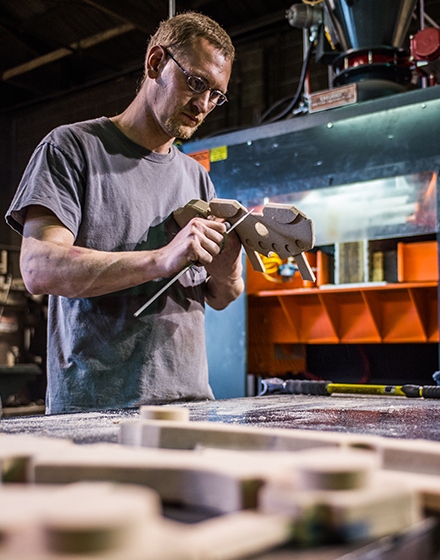 We Provide Customer-First Service
We're a service oriented company that provides technical support to make our services more meaningful to our customers. Our commitment to you is that we'll take the time to understand your needs from the moment you first contact us. Our products, services, and capabilities include:
Resin coated sand
Riser sleeves and feeding aids
Core Making
Mold and core coatings
Foundry pastes, adhesives, and parting agents
Reclamation service
Other foundry products
We're Accessible Anytime You Need Us
Our knowledgeable team is easily accessible and readily available to provide any support you may need. Think of our team as an extension of your business. Simply let us know what you need and we'll do everything possible to ensure you get the supplies you need in a timely, efficient manner.
For affordable, high-quality performance solutions, look no further than Kore Mart Limited. Dependability, honesty, and respect for our customers are the hallmarks that drive our business. Contact us today to learn more about how we can help you do what you need to do.