Core Making
Whether you need large molds or very small cores, the team at Kore Mart is ready to deliver what you need. Since high-quality cores are essential for your production needs, we offer fast lead times, prototyping, and sampling. We have a wide range of high-production programmable logic controller (PLC) controlled core machines.
The Kore Mart Difference
We do in-house mounting, venting, and box repair, which provides an added level of quality control and efficiency. We support all types of core processes and work with wood, plastic, or metal tooling. Our experienced technicians expertly operate Redford, Shalco, Gaylord, and Harrison core machines. You'll also appreciate working with our team for the following reasons:
We have no set minimum quantity
We use high-quality sand and resin for all cores
Kore Mart's Core Making Process
Our focus is on what our customers need. We'll consider factors such as your tooling, the surface finish, the size of the casting, the type of metal being poured, and your preferred permeability. We have large and small no bake mixer capable of making large molds and very small cores. Our attention to detail includes careful consideration of:
Sand fineness
Processes used
Resin percentage
Kore Mart Foundry Cores
We make shell cores, cold box, and Phenolic Urethane no bake (PUNB) cores. Our shell cores are made with Kure Rite resin coated sand. No bake cores use ambient conditions without the need for gas, vapor, or heat. Ideal for loop system production, "no bake" offers several advantages, such as variable cure times, a good resin storage life, and optimal sand flowability.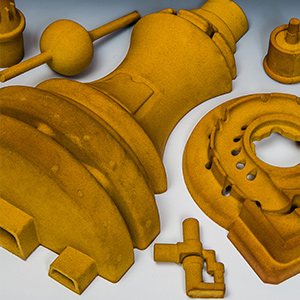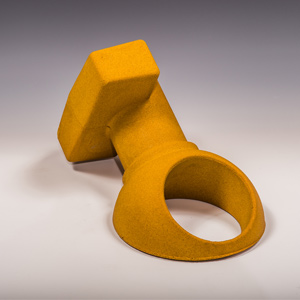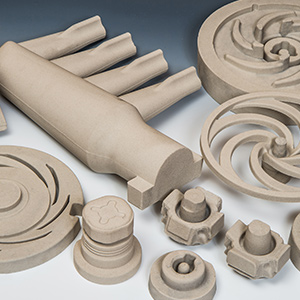 Safe, Convenient Delivery
We also consider travel distance and safety. We'll carefully package your core and insulate it to ensure a safe delivery.
When quality matters, make Kore Mart your top choice for your core making needs. We're committed to becoming your dedicated partner and go-to source for everything you need to maintain your production demands and quality standards. Contact us today for more information on our core making capabilities.